Background: HEIDY QUAH is the founder and director of Refuge for the Refugees, a non-profit organisation that she started when only 18. She seeks to raise awareness on the status of refugees in Malaysia and provide education for refugee children.
One year after she highlighted the terrible conditions suffered by the refugees, she was charged in a magistrate court, for being offensive and insulting.
The article below, is republished, in Rebuilding Malaysia, with Quah's permission. It was the article which details her experience with the refugee mother and caused intense fury within government circles.
So, why should the authorities, in particular the Director of Depots and Detention Centres, be outraged? Can readers think of a reason? Please share your thoughts and experiences, if any, below.
If you recall, Al-Jazzera also earned the wrath of the authorities for more or less the same reasons.
The article below is by Heidy Quah
Of RM12 Maggi, rags for diapers and cramped cells
I was up at 4.30am today because a woman I met in an immigration detention centre before called me. She told me she had panic attacks and was getting flashbacks and nightmares during her time in detention.
At the time, she was detained – right after giving birth – with her baby.
She told me the cells were so cramped that there was no place to sleep.
There was barely any food to eat. With no access to sanitary pads, she had to bleed through her pants every single day, and wash it under water that wasn't clean.
Her baby had to use a T-shirt for diapers. They were also given two pairs of pants and a shirt. They had to keep swapping. This meant her baby wore a wet rag as diapers.
When she was there, the Immigration Department officers called me to tell me the baby needs milk and diapers.
I bought and delivered them, but when I got there, the immigration officers said they only allowed cash. I had to hand the money to the officers and record the amount with detainee's assigned alphanumerical number – not even her real name.
I got to visit her as the immigration depot provision store was closing for the day. She was handcuffed to the table while talking to me through a plastic wall with holes in it.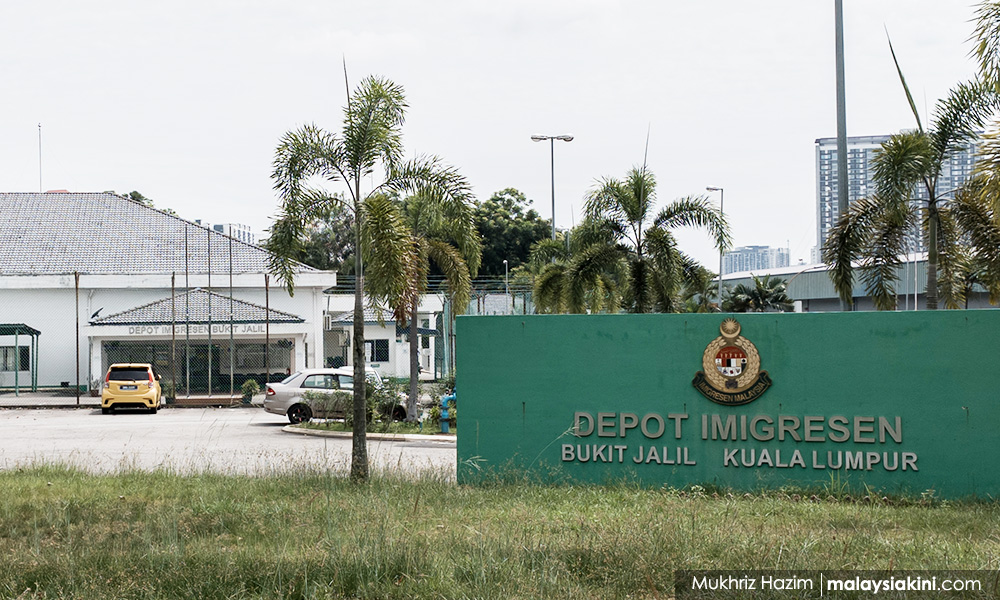 I have no idea why they had to handcuff her. She was already detained, where else could she run? I told her, 'Go, buy what you need first, I will wait.'
When she came back, I asked her about the price of items at the store. One cup of Maggi Hot Cup Noodles was priced at RM12.
Throughout her time in detention, she said she witnessed people die. She said she witnessed people get beaten up. She said she was beaten up, herself.
I share this now to say the spike of 270 Covid-19 cases in the Bukit Jalil Detention Centre yesterday, following the mass arrests, isn't surprising at all. Just look at the videos of mass arrests that took place at the peak of our MCO.
Comments across social media to these arrests have been appalling. Some people say: "Get rid of all the refugees and migrants! They are the ones spreading the virus with all their dirty habits."
There was one person who commented on so many of my social media posts claiming she works with refugees. She was constantly schooling me. She told me she has more years of experience than I do – I never was competing – and that "refugees and migrants for sure have a better life here, that's why they are here".
Tell me.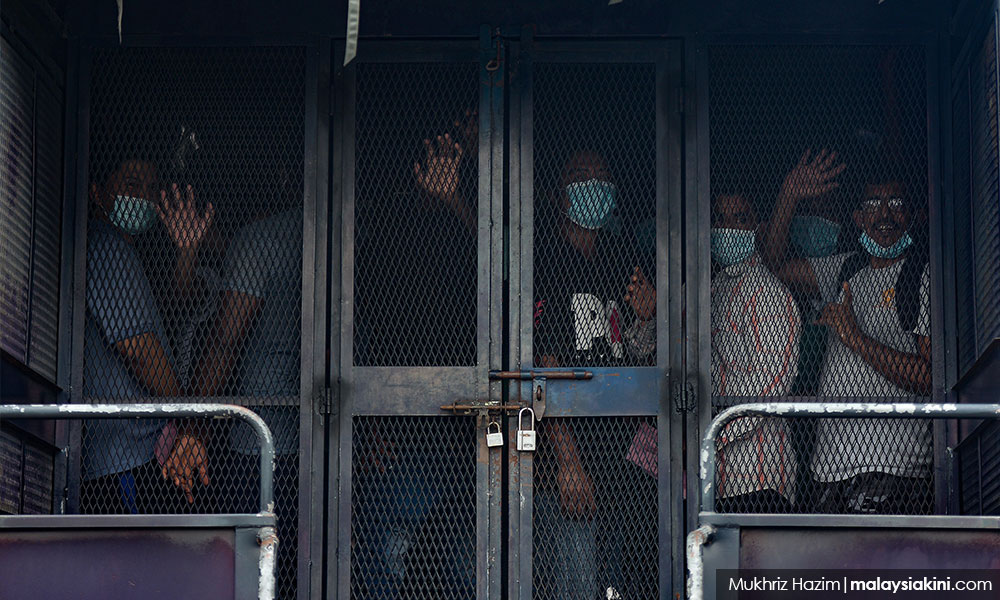 Would you choose to flee your country? Drop everything and run? Choose life or death? Get separated from family? See your loved ones get locked away and not being able to do anything about it? Have family members so, terribly, scarily sick yet can't do anything about it? Stay in a foreign country and fear for your life every single day?
Tell me.
Who brought the virus into Malaysia? Refugees and migrants – they don't get the freedom of movement. They can't travel. They can't leave the country. So who did?
Tell me.
Who builds our buildings? Who are our security guards? Who does the hard, heavy lifting work in wet markets and supermarkets? Who works in our factories like slaves – producing "affordable" clothes for us to purchase and wear?
I understand the country has laws and regulations, but a global crisis, a pandemic, is not the time to attack the most vulnerable.
So much of our actions are implications of what's happening today.
I get hell and mass hate comments every time I speak up. I gain nothing from speaking up, except knowing that I am using my voice for what matters.
(Editor's Note: When contacted by Malaysiakini for a response to the above allegations, Immigration Department director-general Khairul Dzaimee Daud said, "No comment".
Malaysiakini has also contacted Quah for additional details on her claims)
---
(The views expressed are those of the contributor and do not necessarily reflect the views of Rebuilding Malaysia.)
Quah's article was published on 5 June 2020 in Malaysiakini. Click this link.
(More information about Heidy Quah: In June 2017, a few years after she formed her NGO, Quah received the 'Queen's Young Leaders' medal from Queen Elizabeth II, at Buckingham Palace, in London, for her work with refugees.
Throughout this pandemic, she and her NGO has fed around 50,000 people
All hell broke loose last week, because in July 2020, she had described on her Facebook page, the deplorable conditions, the beatings and deaths in refugee detention centres.  She also shared the experience of a refugee woman who had just given birth. There was a shortage of milk and diapers for the baby, and sanitary pads and private space, for the mother.
Quah was vilified on social media, insults were hurled at her, her race and her family. She was also told that she should hang herself.
Her reason for highlighting the alleged mistreatment was  not to shame anyone. However, she felt that it was important the refugees are treated with dignity, and for us to show compassion, more humanity and less hatred.